The 8th Annual MOFF Golf Tournament will take place at Cypress Ridge Golf Course October 3, 2020. Register today!
Click to Register
Click the image below to review this year's sponsorship opportunities and fee structure.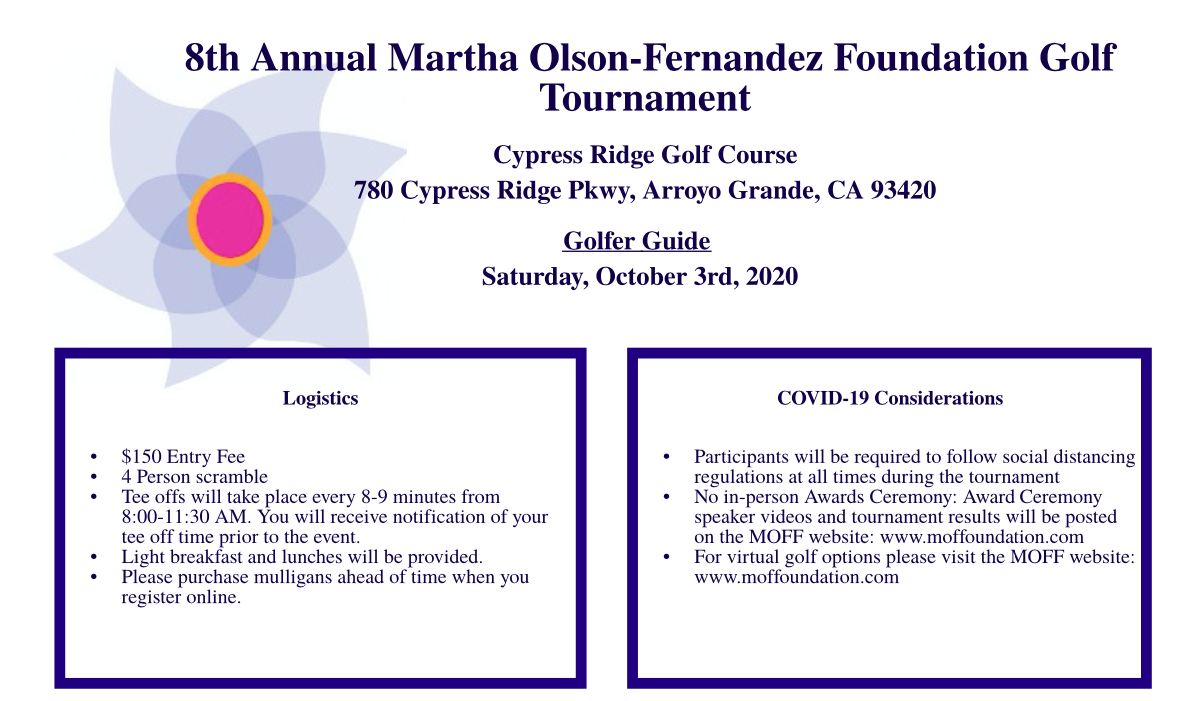 COVID-19 Precautions
Individual tee time format instead of a shotgun start. Golfers will tee off every 8-9 minutes from 7:30 AM to 11:30 AM. As we get closer to the event, a MOFF representative will inform you of your tee time
120 in-person golfer limit 
Virtual golf packages are available
A virtual silent auction will be held online and an in-person 50/50 raffle will take place at the course
Guest speakers will be featured on the MOFF golf tournament event website.
CA mask guidelines and social distancing regulations will be followed at the tournament
Temperatures will be taken 
All golfer merchandise will be handled with gloved hands 
Hand washing and hand sanitizer usage is highly encouraged 
Non-golfer visitors are discouraged (but we love you guys)
No awards ceremony this year. Winners will be announced on the golf tournament event website and social media channels. In addition, prizes will be distributed to 1st, 2nd, and 3rd place winners after the scores are determined. 
No Tapas Reception
Volunteers must sign up ahead of time. Please do so here. 
Golfers: Please bring your cell phones to the golf course. Check-in, auction activities, mulligan purchases, and course games will be conducted via your mobile devices. Thank you!