The 6th Annual Martha Olson-Fernandez Foundation raised an impressive $121,000!!!
Cypress Ridge Golf Course claims it was their highest earning golf tournament yet! Thank you to all our sponsors, golfers, and volunteers that made this fundraising amount possible. Not only did we have a record amount of sponsors, but the tournament was completely full! The community support was truly incredible.
---
The winners of the tournament were:
1st Place: Anthony Aurignac, Nico Aurignac, Thomas Orradre, Mitchell Martin
2nd Place: Manny Silva, Paul D'Ambra, Brandon Hill, Oliver Petri
3rd Place: Joe Garcia, Terry Garcia, Mike Monroe, Eddie Garcia
Hacker's Prize Winners: Bridget and Paul Ready, Jim and Margaret Neville
Closest to the pin (women): Tess Boehm
Closest to the pin (men): Ricky Sartain
Longest drive (women): Terri Garcia
Longest drive (men): Mark Foos
Fiesta Dinner Winner: Ed Attala! We cannot wait to celebrate with you, Ed! 🙂
Congratulations everyone!
---
A special thanks goes out to our top sponsors:
Dave and Roberta (Rob) Fernandez, The Chao Family, Murray Street LLC
---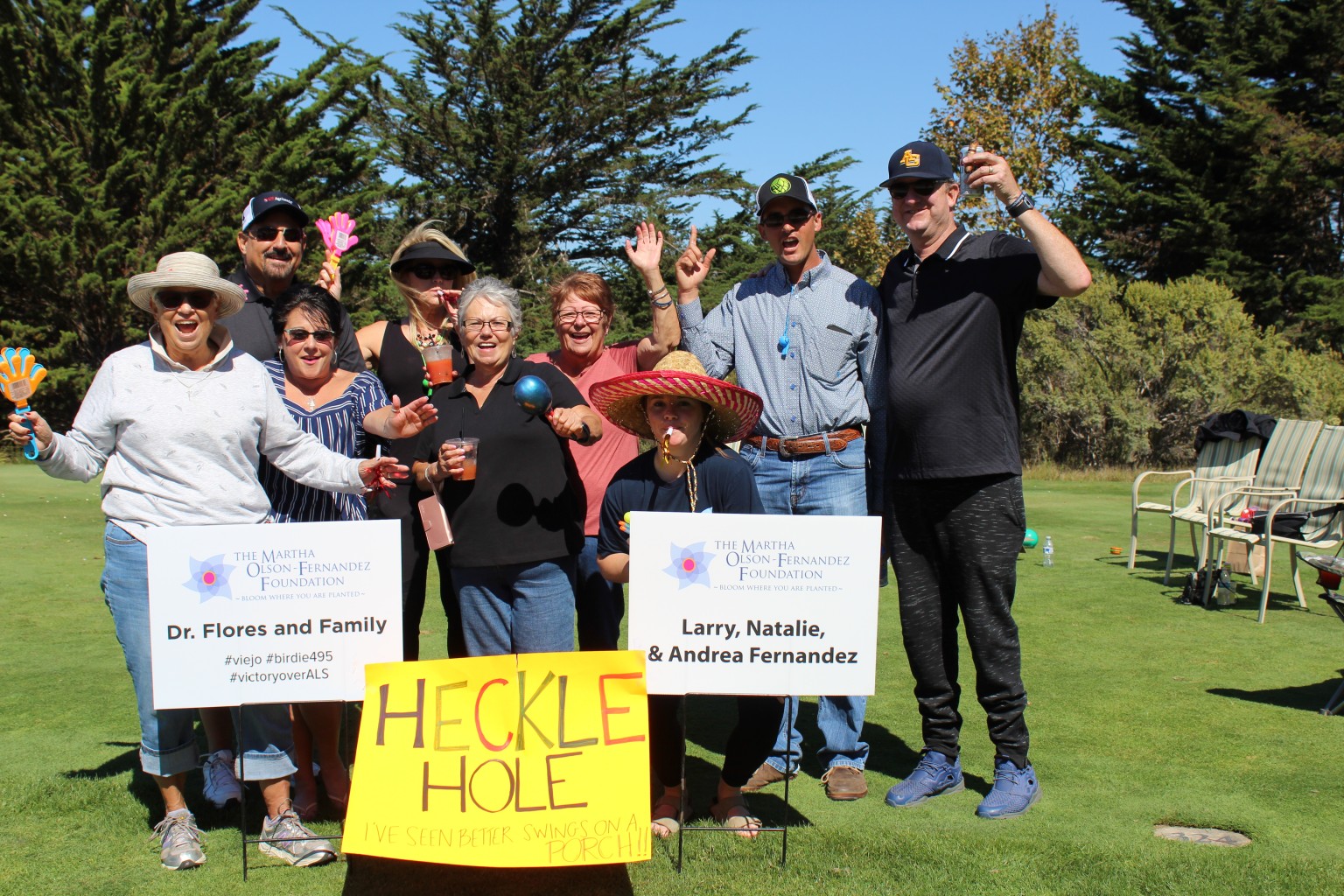 Shout out to our first ever Heckle Hole Hecklers! You guys were obnoxious and distracting. It was glorious.
---