OUR STORY
The Martha Olson-Fernandez Foundation is a nonprofit organization established to raise money for research and awareness about the degenerative neuromuscular disease, amyotrophic lateral sclerosis (ALS). Larry Fernandez and his two daughters, Natalie and Andrea, established the foundation in 2012 in honor of his wife and their mother, Martha Olson-Fernandez. The foundation exists so that funds may be raised to find a cure for ALS. Monies collected by the foundation go directly to ALS clinical research locations such as the Forbes Norris ALS Research and Treatment Center in San Francisco, CA and ALS Therapy Development Institute (ALS TDI) in Cambridge, MA. A large sum of our money is also donated to the ALS Association Golden West Chapter to fuel the collaboration established in December 2014 in order to better serve patients on the Central Coast of California, where Martha lived with her husband and two daughters.
As of December 1, 2013 the Martha Olson-Fernandez Foundation accomplished its preliminary goal of raising $100,000 to donate to the Forbes Norris ALS Clinic in San Francisco, California. The Forbes Norris Clinic is one of the top centers for ALS treatment in the world. At this clinic, Martha received infusions of the leading experimental ALS medications. Patients continue to participate in these drug trials to help future patients with amyotrophic lateral sclerosis. A treatment or cure must be found soon.
The money raised after the initial $100,000 is being directed toward supporting individuals who are seeking treatment for ALS on the Central Coast of California, and also towards raising awareness about the disease on a domestic and eventually an international platform.

Since the accomplishment of its preliminary goal, the foundation began a collaboration with the ALS Association Golden West Chapter in order to assist patients with limited financial resources on the Central Coast of California. Meeting the monetary needs of these patients and their families can help them get access to the level of care, technology, and resources that they need to fight this battle.
The MOFF is constantly motivated by research, as finding a cure is truly the only way to beat ALS. That being said, the MOFF developed a relationship with ALS TDI, the first and largest nonprofit biotech dedicated solely to ALS research, in late 2015. In January 2016, it made its first donation of $20,000 to the ALS TDI research facilities in Cambridge, MA.
The Martha Olson-Fernandez Foundation is run by Martha's husband, Larry Fernandez, and his two daughters, Natalie and Andrea Fernandez. Please join us to help support this cause.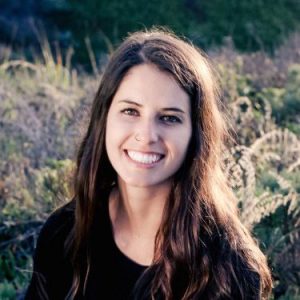 Andrea Fernandez
Director, CFO
Andrea is currently working for a Work and Resource Management software company in San Francisco, California. She earned her B.S. at California Polytechnic State University at San Luis Obispo. Andrea chose to live abroad and teach in Spain for a year prior to moving to San Francisco. She is currently adjusting to the NorCal city lifestyle and looking forward to all that is to come.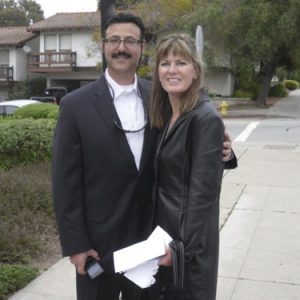 Larry Fernandez
Director, CEO
Larry is currently an executive for a private vegetable seed company. He has been an entrepreneur in the seed industry for 35 years. He is the proud father of Andrea and Natalie and enjoys watching them pursue their education and practical learning through their job experiences. When time allows, Larry enjoys hunting and fishing. His desire is to find a cure for ALS.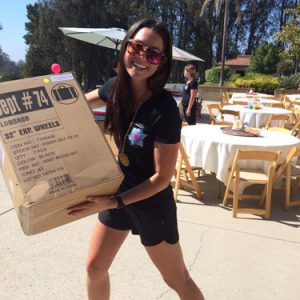 Natalie Fernandez
Director, Secretary
Natalie is currently completing her MBA degree in Pharmaceutical and Healthcare Business at University of the Sciences in Philadelphia. She holds an undergraduate degree from NYU in Communicative Sciences and Disorders and Spanish. In her free time she enjoys practicing Muay Thai, soccer, and keeping up with ALS research. So many exciting discoveries are happening!

Ian Parkinson
Board Member
We are very excited to welcome San Luis Obispo County Sheriff, Ian Parkinson, to the Martha Olson-Fernandez Foundation Board. Ian has served as Sheriff since 2011 and is well known in the community for this tireless efforts to improve the law enforcement processes of SLO County. Ian knew Martha Olson-Fernandez and has been a supporter of MOFF since 2012. We are very grateful for his commitment to help us carry out our mission to fight ALS through patient care and research. Ian has committed to a one year term on the MOFF board. We look forward to his insights as well as his networking skills and community outreach tactics. We look forward to collaborating with you Ian!
MARTHA OLSON-FERNANDEZ MEMORIAL BENCH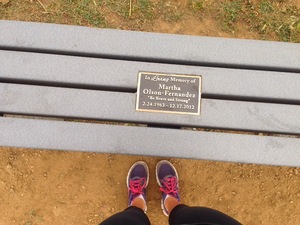 The Fernandez family is very pleased to announce that on March 12, 2015 a memorial bench in honor of Martha Olson-Fernandez was installed on Felsman Loop in San Luis Obispo, CA. Martha was an avid hiker and a strong advocate of both personal health and living an active lifestyle. Her energetic spirit and self-motivation inspired many people in her lifetime. Our annual hike x brunch event honors Martha's hiking legacy.
Martha's Memorial Bench is located on Felsman's Loop which can be accessed by the trailhead near 787 Patricia Drive in San Luis Obispo, CA 93405.