Research
READ SUMMARIES OF TOP RESEARCH FINDINGS IN THE ALS COMMUNITY ON ALS THERAPY DEVELOPMENT INSTITUTE'S research page
Updates from the 9th Annual California Research Summit at UC Irvine:
The 9th Annual ALS Research Summit took place at UC Irvine on January 11 & 12, 2019. The ALS Association did a great job of organizing the summit in a way that allowed the researchers to introduce challenges and research questions during their presentations that sought to advance our current knowledge of ALS. Overarching discussion topics at the summit included, but were not limited to:
1. The decision to stratify or not stratify ALS patients in clinical trial settings
2. The identification of new novel targets for ALS treatment development
3. The role of mRNA and microglial roles in ALS disease pathogenesis
4. The efficacy of antisense oligonucleotide therapies in ALS and Spinal Muscular Atrophy (SMA).
Day 1 Takeaways:
1. Whole genome sequencing (WGS) analysis projects are being undertaken by the following collaborative bodies: Track ALS, NeuroLincs, CABB, ALS Natural History, Answer ALS, NYGC ALS Consortium, and Target ALS. The data will be available to the public via the database ALSoD in early 2019.
2. There are several active stem cell trials being conducted in the U.S. by Braincell Therapeutics and also Avexis Pharma
3. Dr. Steve Finkbeiner from UCSF discussed machine learning in the context of ALS research. More specifically, he discussed how efficient and accurate the technology will be when it comes to exploring therapeutic targets and genetic patterns in neurodegenerative diseases.
4. There is currently a lot of research being done on the role of microglia, astrocytes, and macrophages in ALS. These research efforts attempt to understand the underlying pathology of the disease.
5. TDP43 was discovered to be present in all ALS models. It is now being looked at as a target that can be corrected with gene alteration.
Most of the top researchers in the ALS research world on the west coast were represented at the conference. The list below contains 5 ALS research pioneers. If you are interested in their research, each of them have many publications under their names.
* Leslie Thompson, PhD, UC Irvine
* Steve Finkbeiner, MD, PhD, UCSF
* Aaron Gitler MD, PhD, Stanford University
* Clive Svendsen MD, PhD, Cedars-Sinai Medical Center
* Dr. Richard Smith (CNS center)
Day 2 Takeaways:
1. The Lazarus Project was presented by Dr. Ranjan Gupta, MD from University of California Irvine. His research debunked the theory that motor function cannot be recovered after 6 months of de-innervation. His surgical procedures are truly miraculous. In some cases, he was able to execute nerve transfer surgeries to bring function back to limbs that had not been utilized for 6 years. Learn more about his research here.
2. Dr. Steve Finkbeiner's lab revealed results from his high throughput microscopy project which targeted autophagy in ALS cells. Read more about his research here.
3. Mitsubishi Tanabe Pharma America, the company that makes Radicava, was represented by Dr. Stephen Apple, the senior medical director at the company. Dr. Apple discussed post market surveillance and their Phase 4 trial that they laid the foundations for. The Phase 4 trial plans to utilize biomarkers to detect the efficacy of the drug within ALS patients. Results from the study should be release in 2021.
4. New ALS targets were identified by Dr. Aileen Anderson from University of California Irvine. She studies spinal cord injuries and encouraged researchers to look into the autocrine signaling pathways in neuronal cells. More specifically, Dr. Anderson's research explored neuronal stem cells to see if they had specific receptors that could be blocked. Her research found 5 novel receptors in neuronal stem cells that could be potential targets.
5. Routes of ALS drug administration were discussed in the context of antisense oligonucleotide therapies (ASOs) in order to answer the questions: How much virus is necessary, and where do you need to inject it in order to adequately cover the CNS? A new method of subpial drug administration (injection of the drug under the pia mater in the CNS) is being explored. Previously, intrathecal administration was the standard for ASO drug administration such as AVXS-10.
6. Finally, Ask the Experts took place in a separate building. At this panel, ALS patients and their families were able to discuss the most current scientific findings with the researchers themselves. Even though much progress has been made, the disconnect between the research world and the ALS patients was still noticeable.
---
Drugs Drugs Drugs
Large companies are starting to test out molecules and treatment options for ALS. Click on the company names below to learn about their role in ALS research:
Cytokinetics
Ionis Pharmaceuticals
Massachusetts General Hospital
Anelixis Therapeutics
AveXis
Denali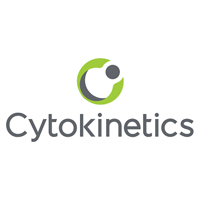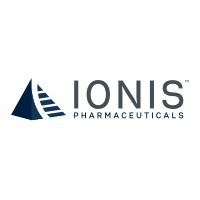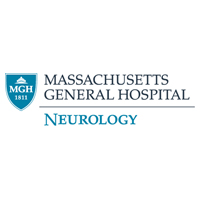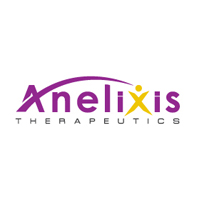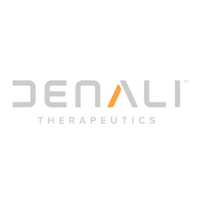 The Martha Olson-Fernandez Foundation supports ALS Therapy Development Institute (ALS TDI) to complete our mission of funding cutting edge ALS research. ALS TDI is an incredibly driven non profit biotech company founded by the Heyward brothers in 1999. ALS TDI is located in Cambridge, MA and has intimate ties to the pharmaceutical industry, thus providing influence and actionability when it comes to testing and developing molecules for ALS treatment. We trust ALS TDI to be the most accurate, efficient and reliable source of ALS research. Below is a detailed timeline of our donations to ALS TDI.
2016: MOFF chose to dedicate $20,000 of our donor dollars to go toward ALS TDI's research on the C9orf72 gene.
2017: MOFF donated $25,000 toward the drug development of AT-1501 which is currently in the preclinical drug development stage.
2018: MOFF has promised $25,000 to be donated to ALS TDI's mission of building up their blood and tissue sample bank in order to seek out biomarkers to identify and track disease progression in ALS. Identifying biomarkers is a preliminary, critical step in developing a treatment and cure for ALS.
---
ALS TDI also has a for profit interest called Anelixis. This project belongs to Dr. Steve Perrin and was created due to the discovery of a treatment with incredible potential called AT-1501. Click here to read more.
---
Jamie Heyward, one of the founders of ALS TDI,  also started the website PatientslikeMe. The Martha Olson-Fernandez Foundation encourages all ALS patients to register with PatientslikeMe so that they may join a network of support and knowledge. A large percentage of ALS patients do not qualify for clinical trials, so PatientslikeMe provides a comprehensive platform for sharing a wide range of information on quality of life, experimental drugs, and treatment findings across thousands of people living with ALS (PALS).
---
Augie Nieto serves as chairman for ALS TDI. His courageous battle with ALS began in 2005, and continues everyday alongside his wonderful wife, Lynne. His founding role in Life Fitness has provided an inspiring network that has been critical to fundraising for ALS TDI. It is families such as the Nieto Family that facilitate ALS TDI's high professional standards and cutting edge research. Thank you Augie and Lynne for all that you and your family do. Read more about Augie's Quest here.
---
Corey Reich (pictured above) is one of the bravest 30 year olds we know. Considering himself the lucky among the unlucky, Corey has been battling ALS since 2007. The Reich family has raised an incredible amount of money for ALS TDI  over the years.  The Reich family will not give up and neither will we. To listen to his NPR Here and Now interview with Robin Young, please click here. You rock Corey.